Mary Richmond, the early pioneer of social work, directed the first coursework related to fieldwork supervision in 1911 at the Russel Sage Foundation Charity Organization Department, establishing the first formal social work supervision training. By the 1920, the pivotal shift was made from human service organizations having the explicit purview of educating social workers to colleges and universities doing the primary training. The educational component of supervision allows for the instilling of values, core principles, knowledge and skills of the social work profession. The three primary functions of effective social work supervision are educational, administrative and supportive. Education is, by far, the most important functional element of supervision.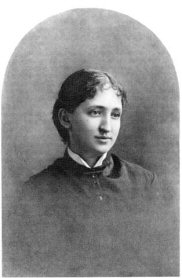 The educational function of supervision seeks to contribute training and knowledge to enhance theoretical understanding, aid in shifting attitudes when and where needed, and to advance methods of work, enabling social workers to set and achieve worthwhile goals. This process lends itself to instilling social work core values and principles throughout, allowing for professional development on multiple levels. Supervisors are charged with ethical practice, which includes having the full professional knowledge and skills required to provide technical expertise, as well as to role model social work values and ethics.
Prior to initiating supervision services, a good supervisor will conduct a thorough and compete educational assessment. While the completed coursework and use of nomenclature may be useful in determining the needs of a supervisee, a full understanding of what the supervisee has experienced may be a better indication of what he or she has actually internalized in the context of experience, practice style, strengths and weaknesses. The effective supervisor will then focus on areas of strength, using positive feedback and positive reinforcement, and begin to build upon existing skills to address deficit areas. Unskilled supervisors may make the mistake of beginning with deficit or weakness areas. This technique may destroy confidence and decrease the establishment of trust, especially early in the supervisor-supervisee relationship. Specific goals should be set to measure progress.
Supervisees can better learn when they have a specific structure in which to organize their learning about the treatment process. One way clinical supervisors may structure the supervisory process is by breaking down the learning process into three components, specifically (1) treatment structure, (2) treatment content and (3) intervention process. Each of these components may be further dissected and be an area of focus in building upon social work skills.
In working with a supervisee on treatment structure, the supervisor may focus supervisory sessions on specific structural techniques to best organize treatment, such as session length, specific type of therapy, location of sessions or the use of contracting. In working with supervisees on treatment content, the supervisor may focus on elements specific to the client case, helping the supervisee ferret out the most meaningful content provided by the client or discover what the client has omitted or minimized in disclosure. During the intervention process, the supervisor may focus with the supervisee on any number of intervention processes, helping the supervisee determine which is best based on the client needs, client development level, treatment setting, available time or other factors.
The function of educational supervision is vital. It is crucial to remain relevant and effective to the population served, to developing the social work profession, and to raising the next generation of social workers.
SocialWorkExam.com
offers online prep for NASW. Unlimited access to practice exams, case studies, simulations, video, audio, and flash cards 24/7.